With over 25 years of experience, a team of specialists. You can trust our team for all of your residential plumbing needs.  
Professional, Licensed and Efficient Natural Gas, Propane and Electric Water Heater Services in San Diego
Mann Plumbing has more than 25 years of water heater services in San Diego. Our team of trained, licensed and professional plumbers have experience in service, installation, repair, and replacement for residential and commercial water heating systems. We are available 24/7 to provide fast and reliable water heater solutions for your home or business.
Tankless Water Heaters – Electric, Natural Gas, and Propane
Tankless water heaters are growing in popularity. Mann Plumbing has been providing high quality tankless water heaters in San Diego to help homeowners achieve the many benefits of efficiency in water heating.
Tankless Water Heater Benefits
Energy Efficient

– Tankless water heaters only heat water as it is being used saving money on utility costs.

Clean Water & No Floods

– Since they do not store water, tankless water heaters do not circulate sediment into the home and will not flood if a leak occurs.

Endless Hot Water

–  Long luxurious showers and unlimited hot water are realities with tankless water heaters. They are ideal for large families and commercial customers like hair salons, breweries and restaurants.

Extended Warranties

– Tankless water heaters come standard with minimum 10 year warranties. They are also easily repaired since individual components can be replaced without replacing the entire system.



Expert Water Heater Repair Services
Leaking water heaters can lead to costly water damage. Small drips or moisture present near water heaters, at connecting water lines, or leaking from the tank should be addressed fast. Mann Plumbing will send you a highly specialized water heater technician to accurately diagnose the cause and provide recommendations for repair, when possible.
Common water heating repairs include:
Replacing the temperature and pressure relief valve
Repairing leaks at water line connections
Replacing pilot assemblies in tank water heaters
When traditional water heaters in homes or businesses are actively leaking from the tank, it usually requires a replacement.
Water heater replacements should be performed by licensed plumbers. Professional plumbers can replace old, leaking and inefficient water heaters with the highest quality systems unavailable to the general public. We can also identify causes of leaks, and ensure that the new installation will be performed safely and to uniform plumbing code.
Professional and Efficient Water Heater Installation in San Diego
Water Heater installations for residential and commercial properties require an assessment of the unique needs of each customer to determine the best replacement option. When it is time to upgrade old and inefficient water heaters, or dealing with an emergency in the middle of the night, our team will provide expert water heater installation services, addressing necessary components that only knowledgeable plumbers understand.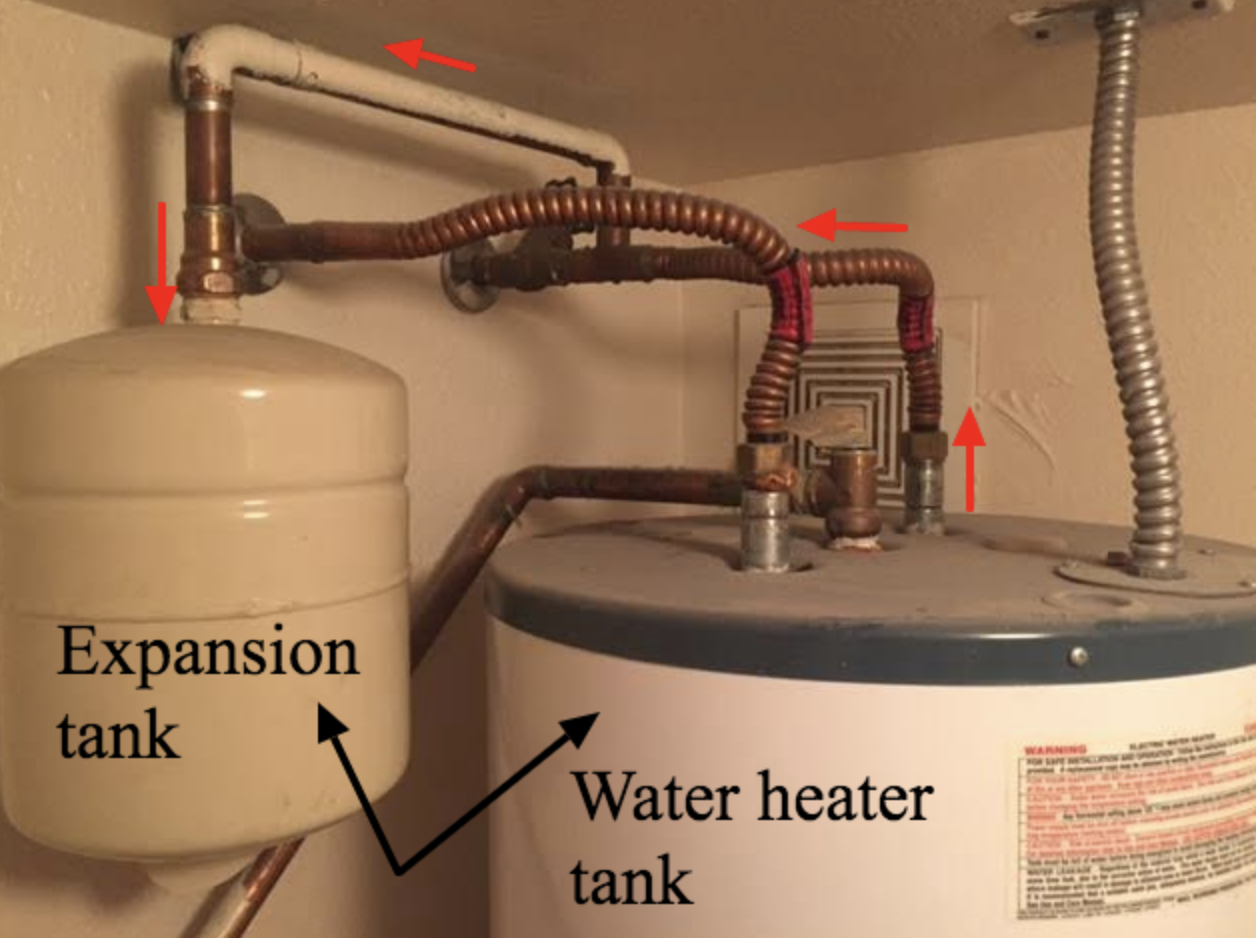 Thermal Expansion Tank: Does Your Water Heater Need One?
Do you keep needing to repair your water heater and can't determine why it keeps happening? Are you tired of your hot water heater always leaking? If that is the case with you, you should consider installing a water heater or thermal expansion tank. Thermal expansion tanks help to reduce water hammer issues and also protect your plumbing system from stress and damage, which leads to longer tank life.
To function properly, your thermal expansion tank must be correctly located, sized and piped into the overall system. You should also make sure it is checked by a professional at least once a year.  Our team of expert plumbers can help you integrate a thermal expansion tank with your water heater today. Give us a call at (619) 535 1322 to schedule an appointment.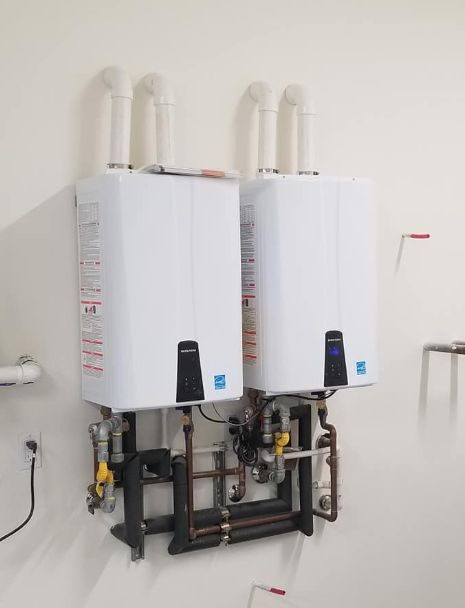 Uniform Plumbing Code – Installation of water heaters requires specific additions such as proper gas lines, recirculation pumps, the proper earthquake strapping and in some cases city permits and inspections.
Demand for Hot Water – In order to achieve the most efficient heating for commercial and residential properties, it is important to choose the right water heater. From commercial boilers and ray-paks to tankless water heating solutions, our professional team will assess your needs to ensure we maximize efficiency and cost.
Professional Grade Water Heaters – We install only the highest quality water heaters. Local home stores sell an array of products, but they are not the same as the system professional plumbers install. Our products will last longer and provide ideal water heating.
Warranty – We deliver expert installation and the best warranty for our customers. When installing a new water heater, it is important to ensure you have a reliable team to address warranty issues.  
We ensure that all the natural gas and propane, electrical and water connections are carefully and professionally handled with complete safety.
Instahot – Get Instant Hot Water
For home and business owners wishing to achieve hot water instantly, we have the solution. Instahot hot water heaters are installed at point of use locations such as kitchen sinks and showers. They provide an added benefit in saving water by instantly delivering hot water when you need it.
Instahot technology is ideal for residential customers, as well as commercial properties such as schools, municipal buildings, commercial kitchens for safe hand washing and multi-family residences. Instahot hot water heaters are the perfect complement to any hot water heating system.
Transparent and Reliable Services
Mann Plumbing always gives you reliable and sincere advice regarding your water heater repair and replacement options. We will provide you with multiple options to suit your needs and budget. With advanced training and ongoing education for our team of professionals, we can always bring you the latest water heating technology to deliver the highest quality systems.
For exceptional services, call Mann Plumbing 619-535-1322 today! 
CALL US TODAY
When you want the best plumbing service in San Diego County, make sure you call Mann Plumbing & schedule your free estimate.
We Accept

License #: 

941137
La Jolla, Encinitas,
Del Mar, Solana Beach,
Rancho Santa Fe, PB, OB,
Point Loma, Mission Beach,
Mission Hills, Bay Ho, Bay Park,
And All Of San Diego
5580 La Jolla Blvd,
La Jolla, CA 92037