Your dependable partner for all your residential plumbing needs
Plumbing Fixture Repair and Replacements
As fixtures age, they can begin to wear down eventually causing leaks. Pressure fluctuations and hard minerals can also contribute to failure in common plumbing fixtures such as faucets, shower heads and toilets. Our team of experts can diagnose the actual cause of fixture problem and help to avoid them in the future.
If it is time to replace or upgrade plumbing fixtures, trust the team at Mann Plumbing. We offer the highest quality work and can provide fixtures that will transform the look of your home.  
In Home Luxury Cafe
Have you ever dreamed of waking up and having a coffee shop quality cappuccino ready at the push of a button? It can become a reality from the team at Mann Plumbing. We can help transform your kitchen into a your very own barista.
Kitchen & Lavatory Faucets
When your faucets drip after turning them off, are loose, or have low water pressure, contact the professional plumbers at Mann Plumbing. Dripping faucets faucet can waste more than 2,000 gallons of water per year.  Excessive pressure is sometimes the underlying issues, so our team will ensure you have a pressure regulating device to avoid other problems.
We can repair and work on all brands of faucets, including high end fixtures that require specialty parts and extra care.
If you are looking to upgrade old faucets, we can offer custom bathroom and kitchen designs providing luxury and functionality. We can even replace the vanity and sinks to create rooms you will never want to leave.
However, other elements may lead to leaks and failures. Scale buildup from hard water and excessive pressure cause showerheads to clog and leak.
Replacing your shower head is a simple way to transform your shower into a luxury experience. Choose Mann Plumbing for a showerhead installation that will offer water savings without sacrificing water pressure and a high quality product that will last for years to come.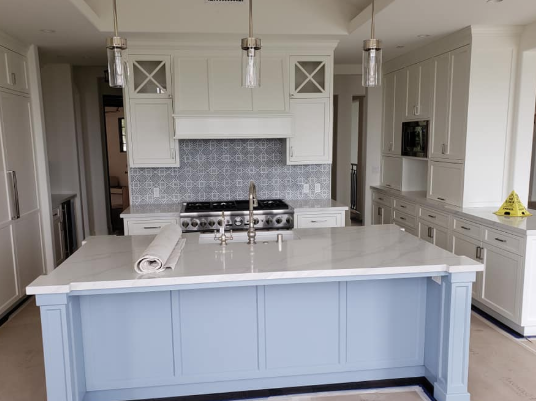 Showerheads
Quality showerheads will last homeowners for many years.
We can install shower heads with aromatherapy, rain shower functioning, LED lighting, music directly in your shower, and much more.
Imagine showering in a 5-star resort, but in your own home. If you add a tankless water heater, you can enjoy endless hot water for a truly amazing experience.
Toilets and Bidets
Toilet repairs should be made at the first sign of a leak. Leaks, running toilets, and cracks can cause water damage and excessive water bills. Call our team for 24/7 emergency services to repair your toilet or we can recommend replacing with a new high efficiency toilet.
If you are looking to upgrade the toilet in your home, we can help. Not only do we offer toilets, we can install the highest quality bidets.
Mann Plumbing can match the current look and design of your bathroom or help you to choose something truly unique.
There are toilets on the market that have self-cleaning, self-flushing, automatic lighting, and warming and bidet functions all built in one.
Exterior plumbing is our specialty — Imagine an outdoor space to match the luxury of your home.
Mann Plumbing specializes in all luxury home plumbing, including using natural gas to transform your backyard.
Outdoor fire pits and barbecues utilize natural gas and Mann Plumbing can safely pipe it to any location in your yard.
Imagine a tranquil and customized backyard fire pit and barbecue. We can help you to create an outdoor space you and your family will never want to leave. Host the best parties or relax with the sunset.
For exceptional services, call Mann Plumbing 619-535-1322 today! 
CALL US TODAY
When you want the best plumbing service in San Diego County, make sure you call Mann Plumbing & schedule your free estimate.
We Accept

License #: 

941137
La Jolla, Encinitas,
Del Mar, Solana Beach,
Rancho Santa Fe, PB, OB,
Point Loma, Mission Beach,
Mission Hills, Bay Ho, Bay Park,
And All Of San Diego
5580 La Jolla Blvd,
La Jolla, CA 92037