With over 25 years of experience, our team of specialists can help you avoid water, structural and fire  damage during an earthquake. 
Mann Plumbing Earthquake Safety for Home and Businesses
Mann Plumbing has more than 25 years of experience in residential and commercial plumbing in San Diego. Our team has extensive skills, training, and knowledge of uniform plumbing code and gas safety. In San Diego, earthquake safety and plumbing are interconnected.
Water Heaters, Natural Gas and Propane Lines, and Appliances, Are at Risk During an Earthquake
Do homes and businesses need earthquake shut off valves? The simple answer is yes! Especially if the property is in San Diego County, where it isn't a question of IF an earthquake will happen, but WHEN?
Earthquake safety measures are crucial to protecting your home or business from fires, explosions, and gas leaks in the event of seismic shifting. Even small earthquakes can do damage to propane and natural gas appliances causing leaks and/or fires.
Mann Plumbing installs Seismic Automated Safety Gas Shut Off Valves and Water Heater Earthquake Straps for San Diego County
Mann Plumbing adheres to all uniform plumbing code, including gas safety. Automatic seismic shut off valves work as the name suggests, by shutting off natural or propane gas supply in the event of even small tremors. At the first tremor or shake, the seismic earthquake safety valve shuts closing off all natural gas and propane supply.
Home and business owners can enjoy peace of mind knowing that their property will be protected in the event of an earthquake, whether present or not.
In addition to seismic earthquake shut off valves, Mann Plumbing will ensure that your residential or commercial water heater is also properly earthquake strapped, even if we did not install the system. It is required by uniform plumbing code to have the proper earthquake straps installed in strict placement on natural gas water heaters.
Earthquake strapping is another way to prevent gas leaks by safely keeping water heaters in place in the event of seismic activity.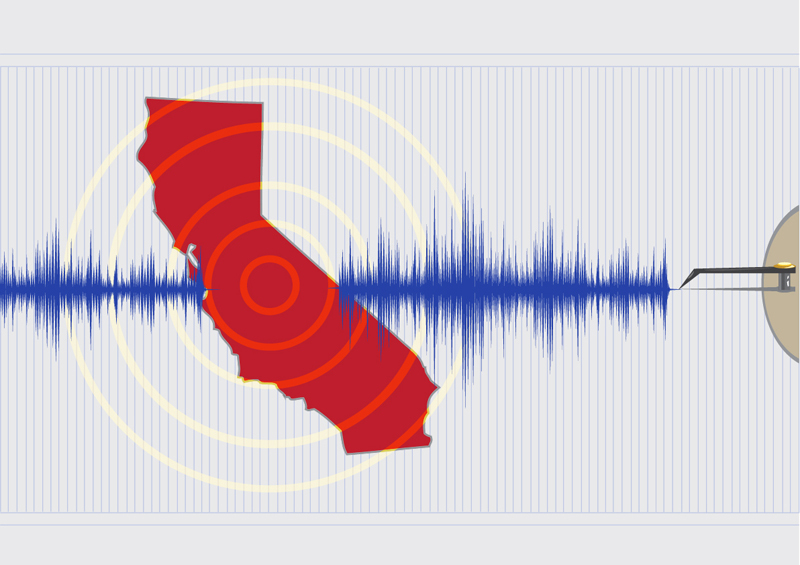 Even with best efforts, gas leaks might occur after an earthquake or any time.  If you suspect a you might have a natural gas or propane leak, these are possible indications
Sulfuric or rotten egg smell
Hissing sound near gas lines
Headaches, nausea, vomiting
At the first indication of a gas or propane leak, it is suggested that you safely leave the property. Make sure not to use phones inside or any appliance that may cause a spark, do not unplugging any electrical items.  
If you have a natural gas or propane leak, SDG&E and Mann Plumbing will work together to locate, repair and safely turn the gas back on to the property.  
Leak Defense Systems Expertly Installed
In the event of an earthquake, a professional and advanced leak defense system will guard against flooding from broken water pipes, and water heater bursts. Leak defense systems will automatically shut off water at the first sign of a water leak saving your home or business from water damage.
25 Years of Plumbing and Gas Safety in San Diego – Mann Plumbing
Our team has more than 25 years of training and advanced education to ensure that every home and business we service is fully protected. We offer free estimates for all earthquake safety installations, and can assess your home or business to determine if you are in need of additional plumbing systems. We can provide a detailed and comprehensive estimate and help inform you of how to safely handle all gas leaks and water heater failures.
Our expertise and professionalism is unparalleled in San Diego. For the highest level of craftsmanship, customer service, and safe plumbing repairs and installations, trust the team at Mann Plumbing.
To learn more about how Mann Plumbing can help protect your property against gas leaks and ensure your home and business is in safety compliance, call 619-535-1322 today.
CALL US TODAY
When you want the best plumbing service in San Diego County, make sure you call Mann Plumbing & schedule your free estimate.
We Accept

License #: 

941137
La Jolla, Encinitas,
Del Mar, Solana Beach,
Rancho Santa Fe, PB, OB,
Point Loma, Mission Beach,
Mission Hills, Bay Ho, Bay Park,
And All Of San Diego
5580 La Jolla Blvd,
La Jolla, CA 92037