Your dependable partner for all your commercial plumbing needs
Commercial Plumbing
Commercial building owners and property managers need a plumber they can rely on to safely and professionally service their drain and plumbing needs. Mann Plumbing has extensive skill in commercial plumbing in San Diego. We offer expert diagnosis, repair, and installation of all commercial plumbing systems and 24/7 service so your business will have a fast response team always available.
Whether you need service and repair, or brand new installations, we can offer you a comprehensive and long lasting solution for services, including:
Water Leak Detection & Repair

– Commercial water leaks need attention fast. Major flood and water damage can cost businesses money in insurance claims and structural damage. Our team has the expert knowledge to troubleshoot water leaks in large commercial high rises, hotels, business suites, schools, and sprawling campuses to deliver a fast diagnosis and proper repair. We perform all work to city code and according to the highest standards.  

Urinals, Flushometers, Motion Sensor, and ADA Fixtures

– Commercial properties use specialty plumbing fixtures and are required to adhere to the American with Disabilities Act (ADA) for installation of faucets and toilets. We offer expert repairs for all waterless urinals, flushometers, Sloan valves, motion sensor faucets, and can identify if a location is in need of an ADA fixture to help you stay up to plumbing and building code.



Commercial Drain Services

– Drain cleaning for commercial properties is very specialized. When hydro jetting commercial buildings, high rises, or campuses, understanding of how the plumbing and drain systems work is crucial to avoiding further damage. Even snaking a drain line in a commercial space should only be performed by an expert commercial plumber. Mann Plumbing is committed to solving drainage problems fast for your commercial residents and tenants, safely, and helping you to avoid costly repairs.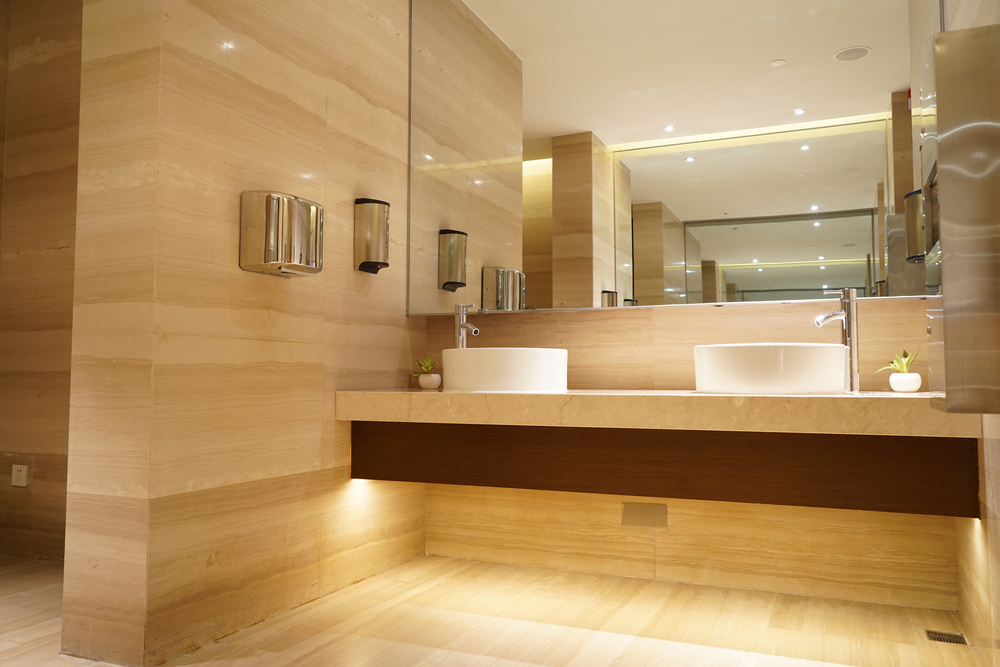 Grease Trap Interceptors

– City regulations and health inspections in San Diego require proper grease trap interceptors. It is a highly specialized system requiring knowledge not only of plumbing, but of high level math and understanding of health regulations. To keep your restaurant or commercial kitchen in compliance, choose Mann Plumbing.  
Sewer Camera Inspections

– Sewer camera inspections are the first step in diagnosing damaged lines and avoiding costly repairs and drain emergencies. Our team will walk the commercial property to accurately identify potential issues and use our state-of-the art sewer camera technology to trace out sewer lines, locate depth, and accurately pinpoint the cause of blockage for the best repair solution.
Drinking Fountains

 – Not many plumbing companies offer drinking fountain installations. Our team of commercial plumbing specialists in San Diego are highly skilled and trained in design  and installation of drinking fountains for commercial properties. We have an in-depth knowledge of regulations and pressurized water lines to perform the highest quality work.
Whether you are experiencing an immediate need for commercial plumbing in San Diego, or want to build a relationship with a quality plumber, Mann Plumbing has you covered. We offer repairs, installation, and solutions for all of your property needs. With 24/7 Availability, we can help you to avoid property damage and restore services fast.
For exceptional services, call Mann Plumbing 619-535-1322 today! 
CAPABILITIES STATEMENT
MANN PLUMBING has ability to provide systems for all phases of plumbing in new construction and remodel of existing buildings for commercial projects and residential homes.
We have overseen projects for tenant improvements, hotels, theaters, retail stores, restaurants, health clubs, medical and other commercial facilities as well as residential homes including high clients in private communities.
CORE COMPETENCIES
Quality Plumbing Installation of:
Water – Potable Hot & Cold, Deionized, Salt

Gas – all types, including compressed air

Sewer & Vents – ABS, PVC, Cast Iron, Copper

Grease Interceptor, & Other Specialty Equipment
PAST/CURRENT PERFORMANCE:
MANN PLUMBING has successfully completed & continues to work on multiple projects for the following contractors.
(each are different contractors, send request for exact names)
new construction residential Rancho Santa Fe, high profile clientele
Daily Transcript Building remodel multiple phases, residential remodels, tenant improvement & service
remodeled, new construction & service residential properties Mission Beach, Pacific Beach, La Jolla, Del Mar, Encinitas, Rancho Santa Fe, Santa Luz
churches, fitness centers, Lomas Santa Fe Country Club, Tecolote Canyon Golf Course, multiple Pizza Hut, Papa John's Pizza, Submarina restaurants
Hotel Solis, Old Town San Diego, remodel office building into high end hotel
remodel, new construction & service La Jolla, Del Mar, Rancho Santa Fe, Santa Luz residential properties owned by high profile clientele
restaurant tenant improvements, Grabbagreen multiple locations
remodel historic Landmark Hillcrest Theater
remodel & service La Jolla, Del Mar, Encinitas residential properties
remodel, tenant improvements such as La Jolla Community Church, California Fish Grill, new residential & service
commercial remodel Lowes Hotel & tenant improvements in retail, malls & beauty salons locations & service
remodel stores, gyms, medical offices & service
new construction condominiums Pt Loma
Hotel Del restaurant remodel
North Park new construction condominium complex, commercial tenant improvements & service, La Jolla residential remodels & service
Marilyn Mann started Mann Contracting with her son John Krempp, Jr. The company has grown to include John's wife, Jennifer who runs the office, with the assistance their daughter Jannettie. Together they have over 60 years combined experience in the construction industry!
A Family Team working for you.
Helping your project turn out fantastic, on time, and in budget.
CALL US TODAY
When you want the best plumbing service in San Diego County, make sure you call Mann Plumbing & schedule your free estimate.
We Accept

License #: 

941137
La Jolla, Encinitas,
Del Mar, Solana Beach,
Rancho Santa Fe, PB, OB,
Point Loma, Mission Beach,
Mission Hills, Bay Ho, Bay Park,
And All Of San Diego
5580 La Jolla Blvd,
La Jolla, CA 92037