whole house
water filtration system
Water Filtration Systems
Mann Plumbing is committed to delivering the highest quality home plumbing systems, including water filtration in San Diego.
Have you ever wondered what is in the water flowing through your home's water supply? Not only does it contain harmful and bad tasting elements such as chlorine, the sediment in San Diego water can be damaging to fixtures, water pipes and water heaters.  
What is the Quality of San Diego Water?
San Diego is currently ranked the 9th worst water in the nation.
Although about 20 percent of water comes from local sources — rainfall and reclamation, the remainder is imported from the State Water Project and the Colorado River.
Our imported water contains microbial contaminants including bacteria and viruses, ground contamination from pesticides, agriculture and storm water runoff, and heavy metals and sediment. Before it is delivered to your home, it is treated.
Whole Home Water Filtration Solutions
Water treatment facilities use different methods to create potable water for residents, and though it is safe according to the Environmental Protection Agency (EPA) and the Safe Drinking Water Act (SDWA), it leaves some elements in the treated water making it unpleasant and potentially harmful.
Homeowners do not have to rely on the water being delivered to their home. With a whole home water filtration, it is possible to have clean, safe, pure and fresh water from every tap and reduce bottle water use.
A whole home water filtration removes chlorine, sediment, and contaminants such as Volatile Organic Chemicals (VOCs) and harmful compounds created by chlorine treated water.
Professional water filtration systems use an activated carbon filtration method to remove contaminants and sediment from the water supply before it enters the home. Activated carbon is the only element proven to effectively remove organic chemicals and compounds from the water. What is left is fresh, pure, clean and safe water for bathing, drinking and cooking.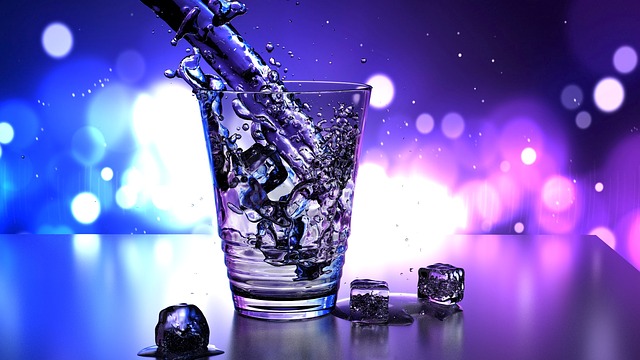 Whole house water filtration systems can remove foul odors and bad tasting elements from the  water making it appealing for drinking. It also removes contaminants as you shower and bathe, meaning no harmful elements are being absorbed through your skin.  
Additionally, water filtration is good for your home plumbing system. Sediment found in the water accumulates in water heaters and water pipes causing corrosion and damage slowly weakening your plumbing.
Mann Plumbing has experience and extensive training in water treatment to deliver the highest quality water for your family. We install only the most effective and best systems to ensure clean and pure water, safe to drink, bathe in, and healthy for your home's plumbing.
Drinking Water Filtration Systems
For homeowners looking for a simple solution to remove harmful elements from the water for drinking and cooking, Mann Plumbing can also provide expert installation of point of use or Reverse Osmosis (R/O) systems.
R/O Systems were initially used to desalinate water, but have incredible filtration functioning to remove even harsh elements such as lead.  
Using a three stage process with activated carbon, purification, and a membrane filter that can remove even the smallest particles, R/O systems are ideal for drinking water.
Benefits of Reverse Osmosis (R/O) Water Filtration include:
Remove harmful bacteria and viruses

Eliminate chloride, copper and lead

Directly filter water at the source

Convenient installation underneath kitchen sinks

Instantly filter drinking water and water for cooking

Low maintenance
To achieve the highest quality fresh, clean, and safe water for your home, trust the experts at Mann Plumbing. We have more than 25 years of experience and knowledge of specialized water treatment services. For exceptional services, call Mann Plumbing 619-535-1322 today!

CALL US TODAY
When you want the best plumbing service in San Diego County, make sure you call Mann Plumbing & schedule your free estimate.
We Accept

License #: 

941137
La Jolla, Encinitas,
Del Mar, Solana Beach,
Rancho Santa Fe, PB, OB,
Point Loma, Mission Beach,
Mission Hills, Bay Ho, Bay Park,
And All Of San Diego
5580 La Jolla Blvd,
La Jolla, CA 92037